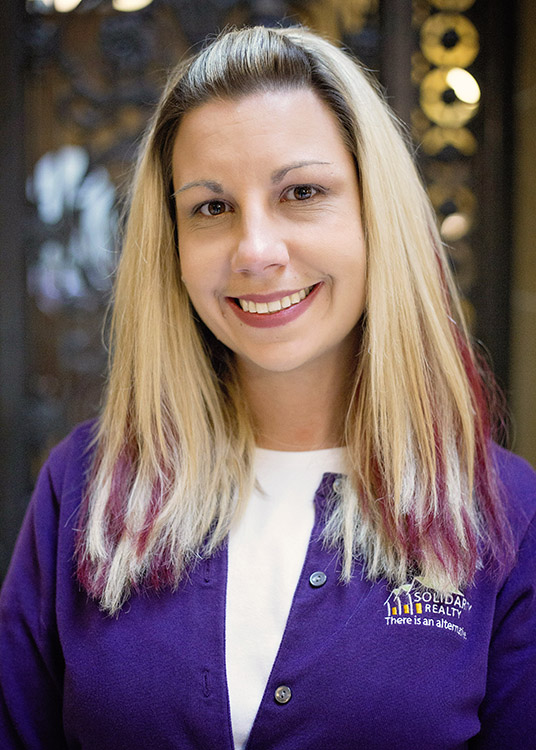 She's a millennial, born and raised in Madison, and one of the few agents with a real estate degree. Peggy Adams made her dream come true with her 1st property purchase, and now she helps others achieve theirs—particularly first-time home buyers.
Growing up, all Peggy knew was rentals—her parents had never owned a home. When it came time for her to go to college, she pondered which direction to go. "I wanted a better future for myself," she says. "I wanted to aim for something we hadn't had in our family." She graduated in 2008 with a degree in real estate and a certificate in property management, and earned her real estate license soon after.
Peggy is hands-on when it comes to listings. She'll clean and stage the home herself or call a company to do it, depending on the property. And if someone needs a little extra help decluttering, she has no problem removing a few loads. After the house is photographed, advertising is the name of the game. Again, depending on the listing, she might advertise it on TV.
What clients remember most about Peggy is how knowledgeable and readily available she is. Whether they call at 8 a.m. or at mid- night, she's there for them, making the process seamless. And Peggy loves it. She loves the people she meets and the smiles she sees when their dreams come true. "It's over-the-top exciting," she says. Freedom and flexibility are big draws for her too, since she has a toddler and often works from home.
She also loves giving back, by educating buyers, sellers and renters and supporting various charities in the community. When Peggy has a moment for herself, she loves to travel, camp out at all the Wisconsin lakes and parks, and listen to music— especially live bands at the local festivals.
2017 proved to be a great year for Peggy with over $3 million dollars in sales. As she looks forward, she'll continue on her chosen path, growing every year and expanding her knowledge base. Meanwhile, she prides herself on making a difference in people's lives and being the best Realtor she can be.
In her free time, Peggy spends her time playing, laughing, and learning with her 4-year-old daughter Autumn. Peggy also enjoys spending time in the summer on Lake Wisconsin or around any body of water she can find. Her passions include animals, music, and family. Oh, and did we mention she is a huge Milwaukee Brewers Fan?